When it comes to locksmiths, there are many reasons why you may need one. Here at Leeds Lock Doc we have years of experience in the industry and are called to a number of locksmith emergencies and situations. From replacement locks to lock repairs and auto locksmiths, our locksmith team can always be on hand to assist you in a number of circumstances. 
Here are some of the top reasons to call a locksmith…
Lock Repairs
You wouldn't realise how common it is for locks to break, so if your door lock has failed, get in touch with our team. A broken lock usually means you can secure and lock your property, repairing locks is quite simple for our team, it usually involves a mechanism or spring that has failed. In some situations, it tends to be much easier to replace your locks rather than repair them.

Replacement Keys
Should you have moved into a new house or commercial property and you need a new set of keys, or maybe you have lost your current keys, we can help. Our locksmiths can copy all types of keys and we can also hold a set for you just in case.
Your Locked Out
We've all had this happen to us and there's nothing worse than finding yourself locked out, whether it's because your locks have failed or you've lost your keys, there are so many reasons why you might find yourself locked out. There's no need to worry though, lots of locksmiths will provide both emergency and 24 hour locksmith services. So no matter what time of day or night it is when you get locked out, our team will have you back in, in no time!
Changing Your Locks
Should someone have recently moved house, or maybe you are just security cautious, there are many reasons why you may decide to have your locks changed. It's important to remember that it's not just replacing the lock with a standard lock, you need to make sure that it's been changed for a high quality British Standard Lock.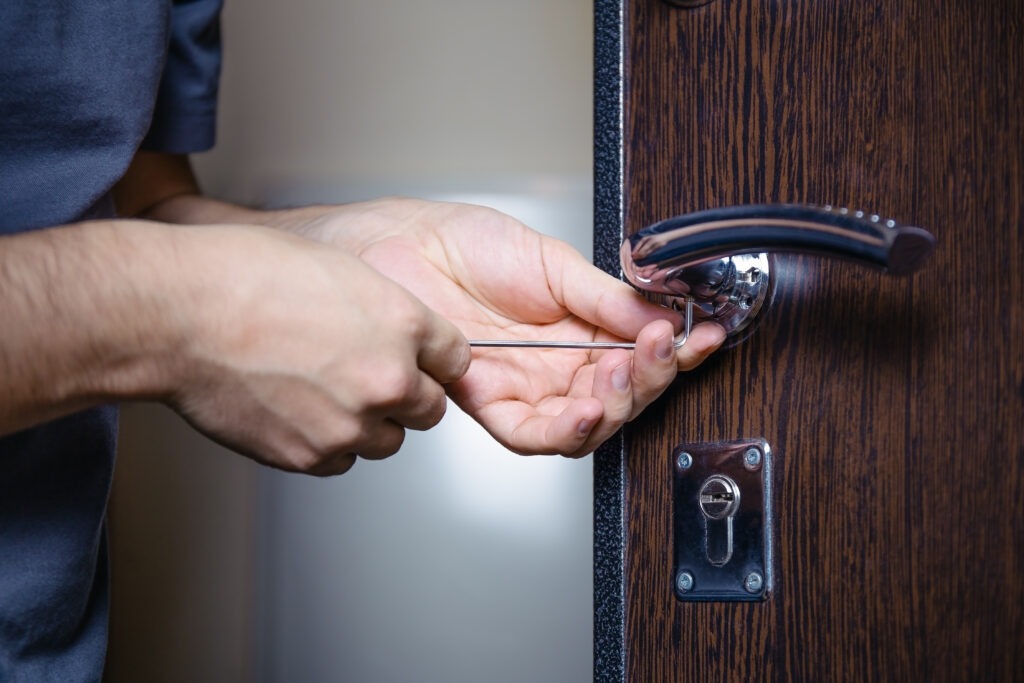 You've Been Burgled
Unfortunately, this does happen and at the number one Leeds locksmith,  Leeds Lock Doc we understand how difficult it is, the best thing that you can do is to re secure your property. At Leeds Lock Doc our team will provide a quick and efficient service, making sure that your home is secure again, we ensure that we only use the best high quality locks on your doors and windows.
Upgrading Your Security System
Whether you have been burgled in the past or you are just extra cautious, there are many benefits to upgrading your security system. Should you have a doorbell camera or CCTV at your home, or you have a full blown security system at your commercial premises, security technology is always evolving and improving so it's important that you keep up with the trend and ensure your property is safe and secure. 
A Lockout Emergency
Have you misplaced your car keys and are you locked out of your car? Or maybe you've misplaced your house keys and you can't get into your home. You will need to call an emergency locksmith, luckily there are a number of professional locksmith services which are available 24/7, so no matter the time of day or night, they will help you get back into your property, as well as provide you with new replacement keys should you need them. 
Key Fob Fittings
Electronic key fobs are becoming more and more popular, they are an easy and efficient way to access your home or property, with no need to carry bulky keys around with you. What's more is, key fobs are not only quick and effective, they can't be copied, so will provide extra security.
Call Leeds Lock Doc Locksmiths Today
Our locksmiths have years of experience as well as access to top of the range equipment and the necessary skills to ensure that you receive a professional and efficient service. We offer commercial locksmith services, as well as door lock repairs and lock changes, and at Leeds Lock Doc all of our services are 24 hours, so if you're locked out in the middle of the night, or you have misplaced your property keys or car keys, just give our team a call and they will get to you as soon as possible.
We can also assist you with burglary repairs and non destructive entry services, whatever your needs and requirements, we have got you covered. So if you need a locksmith, give us a ring today!